drama
Class of Lies Drama Review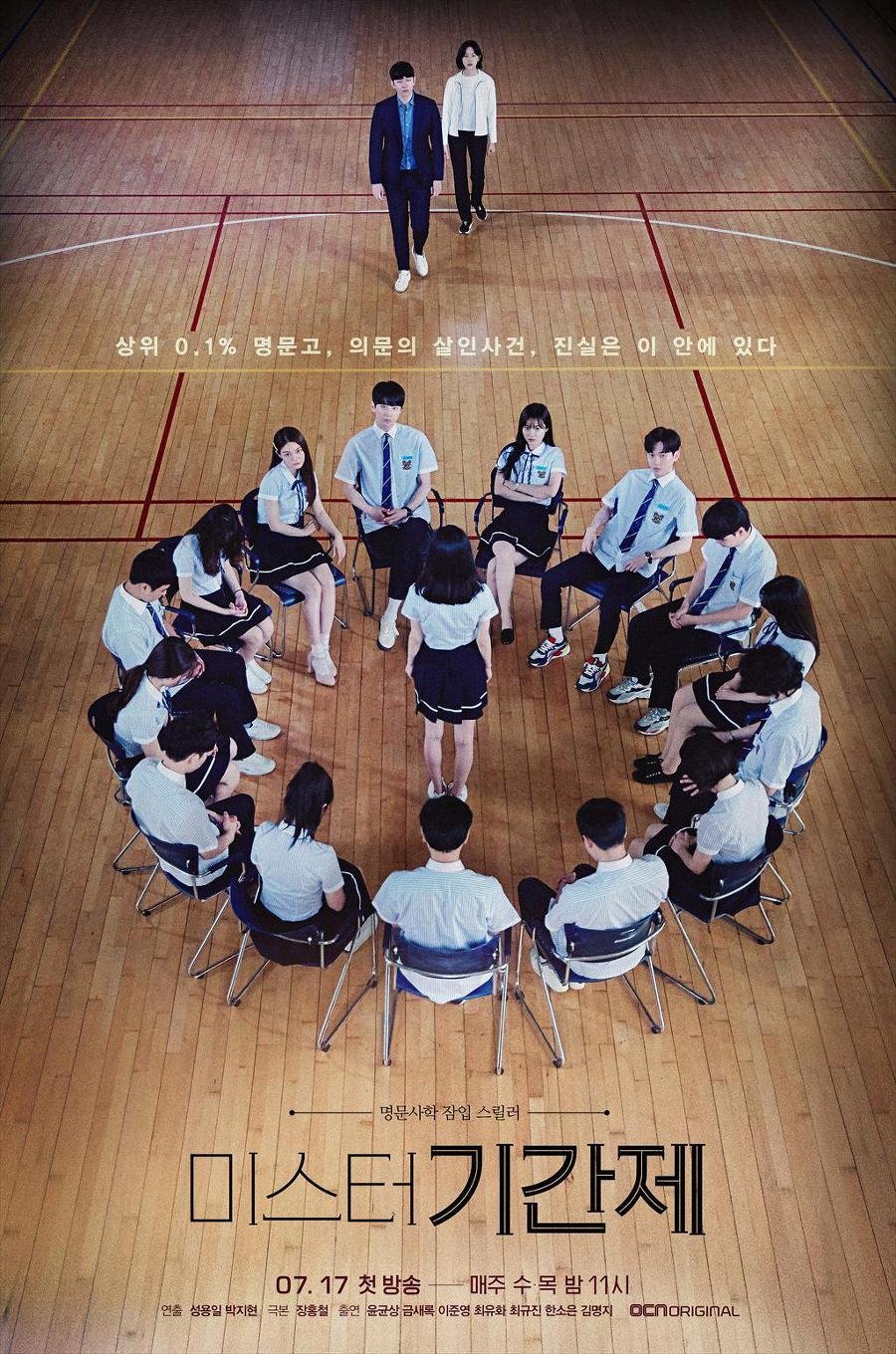 Other Titles :
미스터 기간제
Mr. Fixed Term
Miseuteo Kikanje
Mister Temporary
Mr. Temporary
Undercover Teacher
Network :
OCN

Country : South Korea

Episodes : 16

Broadcast Date : Jul 17, 2019 - Sep 5, 2019

Main Leads :
Yoon Gyun Sang as Gi Moo Hyuk / Gi Kang Jae
Geum Sae Rok as Ha So Hyun
Jun as Yoo Beom Jin
Choi Yoo Hwa as Cha Hyun Jung
Choi Kyu Jun as Lee Gi Hoon
Han So Eun as Han Tae Ra
Kim Myung Ji as Na Ye Ri
Supporting :
Kwon So Hyun as Seo Yoon Ah
Lee Byung Hun as Ahn Byung Ho
Jang Dong Joo as Kim Han Soo
Jung Da Eun as Jung Soo Ah / Yoo Sun
Kwon Hyuk as Yang Saeng Bae
Wie Ji Yeon as Choi Min Ji
Lee Bit Na as Lee Ji Eun
Kim Min Sang as Yoo Yang Gi
Yoo Sung Joo as Lee Do Jin
Seo Ji Young Woo Eun Hye
Jun Suk Ho as Lee Tae Seok
Woo Hyun Joo as Jeon Young Hye
Ki Moo-Hyeok (Yoon Gyun-Sang) is a lawyer with a high winning rate. He only cares about money. Due to a murder case at a high school which he deals with, his reputation as a lawyer hits rock bottom. In order to regain his good name as a lawyer, he sneaks into the high school and begins to work as a temporary teacher. He tries to reveal a secret which the students have. In so doing, Ki Moo-Hyeok gets involved with Teacher Ha So-Hyun (Keum Sae-Rok). She is P.E. teacher who loves her students. Ki Moo-Hyeok and Ha So-Hyun then face the students' secret.
I must say this is one of the underrated drama of 2019. I think the drama would have been popular if they casted popular idol actors, I'm not saying the characters didn't do justice to their roles but the drama would have been a hype. Another reason why I think it's not that popular is because the storyline is a bit controversial in Korean society. It tackles about the struggles of the students and the dark side of Korean education where not only students go extreme methods to pass the exams of their preferred University but also the perks of being having connections and being rich makes the rich students get preferential treatment.
The first episode itself will really make you hooked. So I strongly suggest before judging the drama, please watch the first episode first.
Throughout the drama, there will be a lot of disturbing scenes that talks about prostitution, rape, murder, bullying and other disturbing things so if you're not comfortable with that then I suggest you skip this drama because there will be A LOT of it.
Each episode is at least one hour long and trust me it didn't feel that long though there are lapses, I think it's good in general. I like how each character grew throughout the drama though I wish the ending was a bit better.
An hour long ending for this drama is not enough like the ending should have at least 2 episodes? But at least it's not a hanging like I would have gone nuts if the ending was hanging I mean the storyline is great but with a hanging ending? I hate
that.
So if you want a drama
that's not usual in Korean drama storyline (no romance can be found here), then I strongly recommend this drama. I swear it's worth 16 hours of your time.
Will you watch it again?
As much as I love the thrill and the secrets unraveled during the drama, the ending sucks (for me) but the ending may be appropriate to some readers so please do comment down below if you have any opinions or inquiries about this drama.
Where can I watch the drama?
Want to download the drama and watch it on your Android phone?